Showing 121–123 of 123 results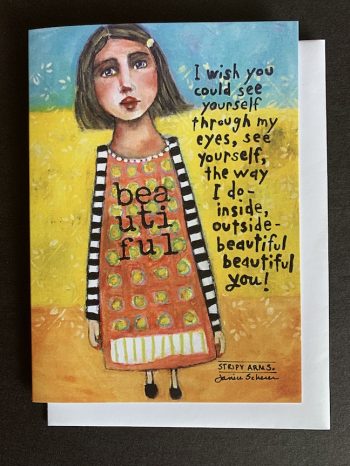 $

5.00
Card reads:  b e a u t i f u l I wish you could see yourself through my eyes, see yourself, the way I do - inside, outside - beautiful beautiful you!
Add to cart
$

5.00
The perfect card for your sister. Card reads:  I have a sister, she walks with me, and reminds me every day... I am loved, I am smart, I am talented and beautiful, Just like her in every way.
Add to cart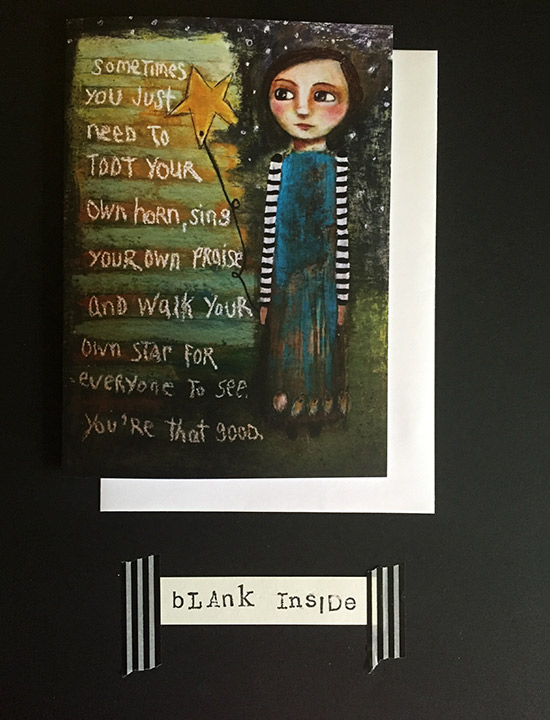 $

5.00
Card reads:  Sometimes you just need to toot your own horn, sing your own praise and walk your own star for everyone to see. You're that good.
Add to cart